LinkExchange Member


........The Worldwide Government UFO Coverup .......

A STORMY WIND CAME OUT OF THE NORTH, A GREAT CLOUD, WITH BRIGHTNESS ROUND ABOUT IT, AND FIRE FLASHING FORTH CONTINUALLY, AND IN THE MIDST THEREOF THE COLOR OF AMBER CAME A FIERY SPHERE, ALSO OUT OF THE MIDST CAME THE LIKENESS OF FOUR LIVING CREATURES. AND THIS WAS THEIR APPEARANCE; THEY HAD THE LIKENESS OF A MAN. -EZEKIEL 1:4,5


This page is a starting point for people interested in The coverup.




IS EARTH THEIR LABORATORY?
ARE WE THEIR SPECIMENS?

Government coverup
Alien of the Month


Ufo Sightings



!This page is maintained by Spacealien (Nick Shelton)
Leave a message on my answering machine! This page last updated on 27 January 1998

people have realized the Government is lying!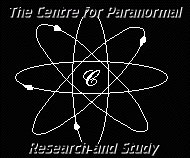 A Member of the Centre for Paranormal Research and Study
FREE BANNERS